ACROSS COUNTRY TOURS SENIOR TOURS AND CASINO TOURS
ONE DAY FUN DAY TRIPS for 2019-20
Call Us Today for a New Copy Of the Day Tours
(651) 472-9228
PLEASE CALL OUR OFFICE FOR DETAILED BROCHURES
(651) 472-9228
Across Country Tours 2125 Division ST North Saint Paul MN 55109
NEW DAY TOURS NOW JUST ADDED 2019-20 !!!
       A tour of the Leinkugel Brewery in beautiful Chippewa Falls, Wisconsin with an Entertaining lunch with a singing cowboy! Lunch, cookies and coffee provided on trip! Wrap it up with a horse drawn wagon ride!                                                                                                                                                  
 2 ½ hour Cruise with lunch included on the Mississippi. With 4 hours gaming at treasure island with $15 for gaming at the casino                                                                                                                                                                                                                                        
When cantankerous Abby is forced to share her room in assisted living with endlessly chipper Marilyn, the two women make a seemingly harmless bet that quickly escalates into an hilarious game of practical jokes and one-upmanship, revealing hidden truths that neither wants exposed                                                                                                                                                                                                                                                                                                                                                                                                                                                                                                                                                                                                                              
We will travel to 3 different wineries a cheese factory along the river road                                                                                                                                                                                                                                                                                                                                                                                                                                                                                                                                                                                                                                           
The church Basemnet Ladies
    HARK! THE BASEMENT LADIES SING is the latest installment in the Church Basement Ladies musical series. It is December 1960, and members of this rural community have gathered around their reel-to-reel tape player to record a special Christmas greeting for one of their boys serving overseas. As the ladies serve up coffee and cookies, Pastor suffers from a case of stage fright, Mavis smuggles a piglet into the kitchen, a surprise visitor leaves Karin speechless, and the Widow Vivian Snustad gets caught in an embarrassing situation. Throughout it all, you are encouraged to sing along as Beverly Barsness bangs out Christmas carols on the old upright. So come "Fa La La" with the Church Basement Ladies as they deck their fellowship hall.  Lunch included.                                                                                                                                                                                                                                                                                                                                                                                                                                                                                                                                                                                                                               
        Come travel along highway 61 through Wabasha                                                                                                                                                                                                                                                                                                                                                                                                                                                                                                                                                                                                                                                                                                                                                                                  
Christmas With the Celtic Sounds
  Join the talented men and women of Simple Gifts for an unparalleled Christmas treat. Simple Gifts combines violin, Celtic whistle and bagpipes, acoustic guitar, piano percussion with angelic three-part vocals to create a "modern Old-World" sound. Through words and music, Simple Gifts genuinely evokes the true sense and feel of the holiday season                                                                                                                                                                                                                                                                                                                                                                                                                                                                                                                                                                                                                                                                                                                                                                                      
Jacob Marley"s Christmas Carol
We all know the classic tale of Ebenezer Scrooge and his miraculous redemption on Christmas Eve. But what about Jacob Marley, Scrooge's departed, doomed, and chained business partner? In this behind-the-scenes retelling of one of the most famous holiday stories of all time, join Marley and an annoying little sprite named Bogle, as they set out on an impossible adventure to save Scrooge's soul in this heartwarming play. lunch included 
Join us as Aimée Lee and a stellar cast of musicians – 13 in all – present a stunning tribute to The Carpenters, the biggest-selling group of the 70's. More than just creators of beautifully crafted music and hugely successful hit records, an entire generation fell in love with the sound of The Carpenters. Featuring beloved classics, such as Close to You, Yesterday Once More, We've Only Just Begun, Superstar, For All We Know, and many, many more!
Legendary Ladies of Country Music at the Paramount Theater in St cloud
Come celebrate the catalogs of the Legendary Ladies of Country Music, spanning three decades of iconic songs from Patsy Cline, Loretta Lynn and Dolly Parton an unforgettable afternoon of live music featuring their number one hits I Will Always Love You, Jolene, Walking After Midnight, I Fall to Pieces, Coal Miner's Daughter, Blue Kentucky Girl and many more. Lunch included in St Cloud
Some of us have been at the Eagle center now we are going to learn about the Owls in our area so let's give a hoot and have a fun and exciting day learning at the Owl center and have wonderful included lunch included along the way
It's sequins, spandex and feather boas on a Greek Island paradise! Get ready to have the time of your life with Mamma Mia!
A daughter planning her wedding longs to discover the identity of her father. She brings three men from her mother's secret past back to the Greek island they'd all visited 20 years ago. This sunny, funny tale is a guaranteed get-happy hit. The story-telling magic of ABBA's timeless popular songs propel this delightful story of love, laughter and friendship. Don't miss the theatrical sensation that's been enjoyed by over 60 million people across the globe. A large cast, non-stop laughs and explosive dance numbers make Mamma Mia! lunch included in Saint Cloud.
Traveling south this time we will tour churches remembering the new commandment that Christ gave us in word and deed as he taught us how to love one another. We will enjoy a day traveling and exploring. Along the way, we will have an included lunch  
Traveling south we will be visiting the Amish Comunity of Harmony Minnesota and understand the beliefs and the way of life of our Amish Neighbors.  we will also have an included lunch along the way
Pricing is based on double occupancy unless specified otherwise.  For more information, please call ACT Tours at (651) 472-9228 groups can have their own departure dates and choice of tour with a minimum of 40 passengers.
Get on the Bus to Amazing with Across Country Tours!
See YOU on the bus!
PLEASE CALL OUR OFFICE FOR DETAILED BROCHURES 
(651) 472-9228
PLEASE NOTE THAT THERE ARE NO REFUNDS on day tours, but we issue a credit memo less any non-recoverable costs if cancellation is made at least three working days before tour departs. We reserve the right to make changes to the itinerary when necessary and are not responsible to any person for loss of time or money if a change in the itinerary occurs.

Day Tour PICK UP LOCATIONS:
Act Tours Office 2125 Division st North Saint Paul Mn 55109

CUB WEST SAINT PAUL 2001 ROBERT ST WEST SAINT PAUL

TARGET BLOOMINGTON 494 AND PENN AVE SOUTH PARK IN LOT FACING 494 BY TARGET SIGN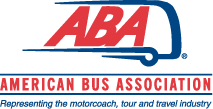 BE SURE TO RESERVE YOUR SEATS