ACROSS COUNTRY TOURS SENIOR TOURS AND CASINO TOURS
ONE DAY FUN DAY TRIPS for 2020
Call Us Today for a New Copy Of the Day Tours
(651) 472-9228
PLEASE CALL OUR OFFICE FOR DETAILED BROCHURES
(651) 472-9228
Across Country Tours 2125 Division ST North Saint Paul MN 55109
                 Please Contact us on The Tours That are Going for 2020                                as we go into the Fall With Covid 19 for updates                      NEW DAY TOURS NOW JUST ADDED 2020 !!!
 Good News is we are working on new Day Tours please call for Details and give the office a call if you have

any

questions thanks
Music and Lunch at the Ives Music 
Join the talented men and women of Simple Gifts for an unparalleled Christmas treat. Simple Gifts combines violin, Celtic whistle and bagpipes, acoustic guitar, piano percussion with angelic three-part vocals to create a "modern Old-World" sound. Through words and music, Simple Gifts genuinely evokes the true sense and feel of the holiday season
Pricing is based on double occupancy unless specified otherwise.  For more information, please call ACT Tours at (651) 472-9228 groups can have their own departure dates and choice of tour with a minimum of 40 passengers.
Get on the Bus to Amazing with Across Country Tours!
See YOU on the bus!
PLEASE CALL OUR OFFICE FOR DETAILED BROCHURES 
(651) 472-9228
PLEASE NOTE THAT THERE ARE NO REFUNDS on day tours, but we issue a credit memo less any non-recoverable costs if cancellation is made at least three working days before tour departs. We reserve the right to make changes to the itinerary when necessary and are not responsible to any person for loss of time or money if a change in the itinerary occurs.

Day Tour PICK UP LOCATIONS:
Act Tours Office 2125 Division st North Saint Paul Mn 55109

CUB WEST SAINT PAUL 2001 ROBERT ST WEST SAINT PAUL

TARGET BLOOMINGTON 494 AND PENN AVE SOUTH PARK IN LOT FACING 494 BY TARGET SIGN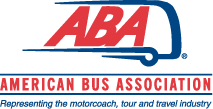 BE SURE TO RESERVE YOUR SEATS