ACROSS COUNTRY TOURS SENIOR TOURS AND CASINO TOURS
ONE DAY FUN DAY TRIPS for 2021
Call Us Today for a New Copy Of the Day Tours
(651) 472-9228
PLEASE CALL OUR OFFICE FOR DETAILED BROCHURES
(651) 472-9228
Across Country Tours 2125 Division ST North Saint Paul MN 55109
                 Please Contact us on The Tours That are Going for 2021                                as we go into the Spring With Covid 19 for updates NEW DAY TOURS NOW JUST ADDED 2021 !!!
                                                                   Good News is we are working on new Day Tours                                                                  please call for Details if you have

any

questions thanks.
 

The Piano Man                              Wednesday June23 ,2021                                    $79.00P.P.

Come

Join us on Wednesday June 23,2021for the  Piano Man at the Sidekick Theater  "The Piano Man" is a melodious salute to the 1950s, 60s and 70s, through the classic songs of Jerry Lee Lewis, Elton John, Billy Joel, and more! This fun-filled musical trip down memory lane features a full band with Brian Pekol on keyboards singing such tunes
 

Man in Black                              Wednesday July21 ,2021                                        $79.00P.P.

Come

Join us on Wednesday July21,2021for the man in Black at the Sidekick Theater 
Johnny Cash traditionally began his concerts with the simple introduction, "Hello, I'm Johnny Cash," followed by his signature song "Folsom Prison Blues". Get ready for Brian Pekol and his trio of chugging backing musicians to do the same! Johnny Cash's unique sound embraced country music, rock and roll, rockabilly, blues, folk, and gospel, so expect this concert to be jam-packed with such hits as "I Walk the Line", "Ring of Fire" and "Get Rhythm." Don't miss this one, y'all...
Stop in the Name of Love          Come Join us Thursday, August 19,2021                                $79.00 P.P. 
 Stop In the Name Of Love  Features a Fresh New singing group, The Encores ,whose unique blend of harmonies and rhythms highlight some of the greatest songs from the 50's 60's and 70's made famous by the legendary female groups of the era . Backed by a full band , the encores will perform such hit's as " Respect" , "Leader of the Pack", "Son Of a Preacher Man" , "Be My Baby Will you still love tomorrow" , "Mama said , and of Course" , "Stop in t he name of Love !". This is a must trip down memory lane

.                       
 

Linda and Company               Thursday September 23,2021                                $79.00P.P.

 
 Linda & Company features the songs of Linda Ronstadt, spanning the entirety of her career in folk, rock, jazz, and country, plus her legendary collaborations with artists such as Dolly Parton and the Eagles. Lunch: Roast Beef in Gravy, Roadside Potatoes, Vegetable Du Jour, Caesar Salad, Dinner Roll, & Dessert. 

                                                                                                                                            
 

Country Duets, Hit's and More         September 19 ,2021                                                    $79.00P.P.  

Delve into the country music duets and hits you love with this concert by Colleen Raye, Bobby Vandell, and The Wranglers. No Lunch!!

!                                                                                             
 

Cheese and Wine Tour                          October 7,2021                                                      $79.00P.P.

 we will travel to 3 different wineries a cheese factory along the way.

                                                                                                                                                                                                                                                                                
 

Breaking Up Is Hard To Do        Thursday, October 21, 2021                                              $79.00P.P.

Set in the Catskills in 1960, two friends search for good times and romance over one wild Labor Day weekend. This musical showcase 18 Neil Sedaka songs, including "Where the Boys Are", "Calendar Girl", and the chart-topping title song. Lunch: Creamy Chicken, Roasted Red Potatoes, Glazed Carrots, Cold Salad, Dinner Roll, & Dessert.

                                                                                                                                                                                                                                                                                                                                                                                                                                                                                                                          
 Folk Legend's                                       October 24 ,2021                                             $79.00P.P.

Minnesota's own Emmy award-winning acoustic troubadour, Michael Monroe, performs an afternoon of folk legend favorites: James Taylor, Cat Stevens, Gordon Lightfoot, Simon & Garfunkel, Peter, Paul & Mary and more. Michael's rich vocals and handcrafted Seaton guitars showcase his signature sound and will inspire fond memories to spark your imagination! No Lunch!!!

                                                                                                                                                                                                                                                                                                                                                                                                                                                                                                                                                                                                                                                                                           
RAT PACK CHRISTMAS                      December 8, 2021                                           $79.00P.P.
The Rat Pack is back just in time for the Holidays! This tribute to Sammy Davis, Jr., Frank Sinatra and Dean Martin will feature such classic tunes as "Luck be a Lady," "Fly Me to the Moon" and "New York, New York," as well as Christmas favorites like "Winter Wonderland" and "Baby it's Cold Outside."               $79.00 P.P.
Christmastide with the Celtic Sounds     December14 ,2021                                     $79.00P.P.

Simple Gifts makes musical magic by bringing a modern flair to traditional Christmas carols and hymns. Combining violin, Celtic whistle, and bagpipes, piano and guitar with angelic three-part female vocals, this concert creates a "modern Old-World" sound you won't want to miss! Lunch: Cranberry Roast Chicken, Rosemary Red Potatoes, Vegetable Du Jour, Winter Salad, Dinner Roll, & Dessert.  

                                                                                                                                                                        
Pricing is based on double occupancy unless specified otherwise.  For more information, please call ACT Tours at (651) 472-9228 groups can have their own departure dates and choice of tour with a minimum of 40 passengers.
Get on the Bus to Amazing with Across Country Tours!
See YOU on the bus!
PLEASE CALL OUR OFFICE FOR DETAILED BROCHURES 
(651) 472-9228
PLEASE NOTE THAT THERE ARE NO REFUNDS on day tours, but we issue a credit memo less any non-recoverable costs if cancellation is made at least three working days before tour departs. We reserve the right to make changes to the itinerary when necessary and are not responsible to any person for loss of time or money if a change in the itinerary occurs.

Day Tour PICK UP LOCATIONS:
Act Tours Office 2125 Division st North Saint Paul Mn 55109

CUB WEST SAINT PAUL 2001 ROBERT ST WEST SAINT PAUL

TARGET BLOOMINGTON 494 AND PENN AVE SOUTH PARK IN LOT FACING 494 BY TARGET SIGN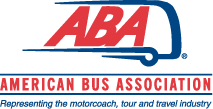 BE SURE TO RESERVE YOUR SEATS