ACROSS COUNTRY TOURS SENIOR TOURS AND CASINO TOURS
ONE DAY FUN DAY TRIPS 2019
Call Us Today for a New Copy Of the Day Tours
(651) 472-9228
PLEASE CALL OUR OFFICE FOR DETAILED BROCHURES
(651) 472-9228
Across Country Tours 2125 Division ST North Saint Paul MN 55109
NEW DAY TOURS NOW JUST ADDED 2019 !!!
White Sidewalls at Prairies Edge Casino
$74.00 DBL and $94.00 SGL
Classic oldies of the '50s and in the Ballroom 
Classic Nashville Road Show
  The Paramount Theatre   Remember when June fell for Johnny and Loretta was just a coal miner's daughter? Let Classic Nashville Roadshow take you on a journey down memory lane with your favorite classic hits honoring the world's most beloved country greats! Starring Jason Petty and Katie Deal, Classic Nashville Roadshow features renowned duets, such as Golden Ring, Louisiana Woman, Mississippi Man and Jackson; poignant tunes like Crazy and He Stopped Loving Her Today, and gospel traditions such as Will the Circle Be Unbroken. Get swept back in time with songs made famous by Dolly, Hank, Patsy, Tammy, George, Merle and many, many more! Includes lunch                          
Travis Morris is Elvis at Prairies Edge Casino
$74.00 Dbl and $94.00 Sgl
Travis Morris is performing in the Ballroom as Elvis   $50 on players card and hotel
 Monroe Crossing at the Ives Auditorium in Bloomington Based in the Twin Cities, Monroe Crossing is one of the liveliest and most entertaining acts on the bluegrass scene today. The group performs an exciting blend of classic bluegrass, bluegrass gospel, and heartfelt originals. Don't miss this chance to get an early taste of summer with the upbeat airtight harmonies, razor-sharp arrangements and on-stage rapport that has thrilled audiences across the US and Canada.                                                                                                       
Shooting Star Luck of the Irish 
$175.00DBL and 199.00 Sgl
 

 2 Nights Shooting star casino

                 
Traveling south this time we will tour churches remembering the new commandment that Christ gave us in word and deed as he taught us how to love one another. We will enjoy a day traveling and exploring. Along the way, we will have an included lunch  
 With the rural setting in Wisconsin,  the combination of performing arts and a stage show that includes cowboys and cowgirls, fire, saddles, and songs, guests can enjoy a trip into the past while being treated to a unique and authentic afternoon of music. With lunch included                                                                                                                                                          
Sherwin Linton At Prairies Edge Casino              
$74.00 DBL and $94.00 SGL
 

  

Performing Oldies Country Music Package includes $50.00 on players card, Hotel, and show Classic Oldies of Country Music at Prairies Edge

                                                                       
Three love stories, a murder mystery, and a nuclear espionage plot converge in this comedy about marriage and other explosive devices. It's 1952: America's on the verge of the H-bomb, Eisenhower's on the campaign trail, and Senator Joe McCarthy's daughter just got engaged to a Soviet spy. A sharp-eyed look at love and tying (and untying, and retying) the knot.
 The Spirit Level at Daytripper's Dinner Theatre  This is a lighthearted ghostly comedy. When famous crime writer Jack Cameron and his wife Susie drown in a boating accident, they are refused entry into heaven—Jack being an atheist—so they return to haunt the country cottage where they lived. Life is dull. Their only pleasure comes from spooking the estate agent and frightening away any would-be tenants. Things change when Susie persuades Jack to allow a young couple, Simon, an aspiring crime writer, and Flic, his pregnant wife, to move in. Inevitably Susie and Jack become drawn into their lives and realize there is a lot more going on than writer's block. They try to help the young couple with their problems, but is it enough? Will Jack pray to God during Flic's delivery and in the middle of a snowstorm?
 Come travel the tastes of the world, without leaving the Twin Cities on this guided tour as we explore local ethnic markets. On this tour, you will learn about basic ingredients used in each culture and then shown how to use these amazing ingredients to make wonderful Asian, Middle Eastern, and Mexican meals to share with family and friends.  Lunch included.
Hammertime at Prairies Edge
 Golden Oldies of Country Music at Prairies Edge. Music package includes $50.00 on players card, Hotel and an awesome show.  
 What do you get when you bring together a mandolin, banjo, guitar, upright slap bass, rhinestone costumes, hilarious comedy and great classic country, bluegrass, rockabilly and gospel music. In sandstone Mn Lunch included along the way                                                                  
Shooting Star Casino Summer Equinox
 2 Nights Shooting star casino                                                                             
       A tour of the Leinkugel Brewery in beautiful Chippewa Falls, Wisconsin with an Entertaining lunch with a singing cowboy! Lunch, cookies and coffee provided on trip! Wrap it up with a horse drawn wagon ride!                                                                                                                                                  
 2 ½ hour Cruise with lunch included on the Mississippi. With 4 hours gaming at treasure island with $15 for gaming at the casino                                                                                                                                                                                                                                        
   Produced by Gary Rue, long-time music director for Gene Pitney, this show includes some rock 'n' roll history in reverse. The first set features songs from Gene Pitney, Sonny Curtis and Bobby Vee. The second set is All Holly Hits! Nick Freeman stars as Buddy Holly, with Crickets Blake Foster (guitar) as Sonny Curtis, Zach Spicer (drums) as Jerry Allison and Mitch Benson (bass) as Joe Mauldin. It's an IVEY-Award winning show you need to see!                                                                                                                                                                                                                                                                                                                                                                                                                                                                                                                                                                      
$74.00 DBL and $94.00 SGL
 Good Old Country Music at Prairies Edge. Package included $50.00 on your player's card, Hotel, and a fantastic show!                                                                                                                                                                                                                                                                                                                                                                                                                                                                                                                                                    
     Join us on a tour of Tall Ships. First, we will stop in Hinckley at Tobie's for rolls and coffee. Then we're on our way to the Duluth Harbor on the shores of Lake Superior for Festival of Sail® Duluth 2019. The 5th installment of Tall Ships in Duluth. It's a rare chance to catch a glimpse of some of the grandest ships of yore.                                                                                                                                                                                                                                                                                                                                                                                                                                                                                                                                                     
     For this group of genteel southern ladies, the biggest highlight in their lives for the past 30 years has been their weekly bridge night out with the "girls." What do you do when one of your foursome, whose caustic wit and love of life makes her the bond that holds the four musketeers together, inconveniently dies? If you're Connie, Leona and Millie you do the most daring thing you've ever done. You "borrow" the ashes from the funeral home for one last card game, and the wildest, most exciting night of your lives erupts involving a police raid and a whole new way of looking at all the fun you can have when you're truly living.                                                                                                                                                                                                                                                                                                                                                                                                                                                                                                                                                                                                                                                                                              
Surfin Safari at Prairies Edge Casino   
$74.00 DBL and $94.00 SGL
  Golden Oldies Music at Prairies Edge. Package included $50.00 on your player's card, Hotel, and a fantastic show!                                                                                                                                                                                                                                                                                                                                                                                                                                                                                                                                                                                                                            
        Come travel along highway 61 through Wabasha                                                                                                                                                                                                                                                                                                                                                                                                                                                                                                                                                                                                                                                                                                                                                                                  
Pricing is based on double occupancy unless specified otherwise.  For more information, please call ACT Tours at (651) 472-9228 groups can have their own departure dates and choice of tour with a minimum of 40 passengers.
Get on the Bus to Amazing with Across Country Tours!
See YOU on the bus!
PLEASE CALL OUR OFFICE FOR DETAILED BROCHURES 
(651) 472-9228
PLEASE NOTE THAT THERE ARE NO REFUNDS on day tours, but we issue a credit memo less any non-recoverable costs if cancellation is made at least three working days before tour departs. We reserve the right to make changes to the itinerary when necessary and are not responsible to any person for loss of time or money if a change in the itinerary occurs.

Day Tour PICK UP LOCATIONS:
Act Tours Office 2125 Division st North Saint Paul Mn 55109

CUB WEST SAINT PAUL 2001 ROBERT ST WEST SAINT PAUL

TARGET BLOOMINGTON 494 AND PENN AVE SOUTH PARK IN LOT FACING 494 BY TARGET SIGN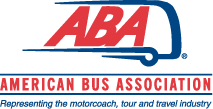 BE SURE TO RESERVE YOUR SEATS