ACROSS COUNTRY TOURS SENIOR TOURS AND CASINO TOURS
ONE DAY FUN DAY TRIPS 2019
Call Us Today for a New Copy Of the Day Tours
(651) 472-9228
PLEASE CALL OUR OFFICE FOR DETAILED BROCHURES
(651) 472-9228
Across Country Tours 2125 Division ST North Saint Paul MN 55109
NEW DAY TOURS NOW JUST ADDED 2019 !!!
Holiday Lights with a included dinner
As we celebrate the season we will have an included dinner along with some wonderful evening of Christmas Lights                                                                                                                                                                             
Bentleyville and overnight Black Bear
November 29-30, December 2-3 and December 4-5,2018
Dinner on top of Radisson hotel then we will go see the light of Bentleyville  you will receive  $5.00 on players card, Hotel, Dinner, and Lights

New Years at Prairies Edge Casino
Let us Get the New Year started off with a party on the bus with games and prizes on the Bus and the Package includes $50.00 on players card, Hotel, and the White Sidewalls in Ballroom at 1:00        
   Let's melt away all your seasonal troubles with its production of Sorry! Wrong Chimney! David Tuttle is moonlighting as a department store Santa so that he can buy his wife a fur for Christmas. He tells her he's working late at the office, but she finds out he isn't at the office. A suspected other woman, hypnotism, the notorious Santa burglar Kris Kringle and his gun-toting fiancée, and a confused policeman add up to a rollicking tale that is hilarious after Christmas entertainment!                                                     
Lend me a Tenor at the Old Log Theater
"With a sparkling eight person cast, sharp design, and impeccable timing on this complicated farce LEND ME A TENOR makes for a fun day at the theater.
White Sidewalls at Prairies Edge Casino
$74.00 DBL and $94.00 SGL
Classic oldies of the '50s and in the Ballroom 
Classic Nashville Road Show
  The Paramount Theatre   Remember when June fell for Johnny and Loretta was just a coal miner's daughter? Let Classic Nashville Roadshow take you on a journey down memory lane with your favorite classic hits honoring the world's most beloved country greats! Starring Jason Petty and Katie Deal, Classic Nashville Roadshow features renowned duets, such as Golden Ring, Louisiana Woman, Mississippi Man and Jackson; poignant tunes like Crazy and He Stopped Loving Her Today, and gospel traditions such as Will the Circle Be Unbroken. Get swept back in time with songs made famous by Dolly, Hank, Patsy, Tammy, George, Merle and many, many more! Includes lunch                          
Travis Morris is Elvis at Prairies Edge Casino
$74.00 Dbl and $94.00 Sgl
Travis Morris is performing in the Ballroom as Elvis   $50 on players card and hotel
Traveling south this time we will tour churches remembering the new commandment that Christ gave us in word and deed as he taught us how to love one another. We will enjoy a day traveling and exploring. Along the way, we will have an included lunch  
 Come travel the tastes of the world, without leaving the Twin Cities on this guided tour as we explore local ethnic markets. On this tour, you will learn about basic ingredients used in each culture and then shown how to use these amazing ingredients to make wonderful Asian, Middle Eastern, and Mexican meals to share with family and friends.  Lunch included.
Pricing is based on double occupancy unless specified otherwise.  For more information, please call ACT Tours at (651) 472-9228 groups can have their own departure dates and choice of tour with a minimum of 40 passengers.
Get on the Bus to Amazing with Across Country Tours!
See YOU on the bus!
PLEASE CALL OUR OFFICE FOR DETAILED BROCHURES 
(651) 472-9228
PLEASE NOTE THAT THERE ARE NO REFUNDS on day tours, but we issue a credit memo less any non-recoverable costs if cancellation is made at least three working days before tour departs. We reserve the right to make changes to the itinerary when necessary and are not responsible to any person for loss of time or money if a change in the itinerary occurs.

Day Tour PICK UP LOCATIONS:
Act Tours Office 2125 Division st North Saint Paul Mn 55109

SILVER LAKE VILLAGE 3800 SILVER LAKE RD LOT NEXT TO OLD WENDY'S

CUB WEST SAINT PAUL 2001 ROBERT ST WEST SAINT PAUL

TARGET BLOOMINGTON 494 AND PENN AVE SOUTH PARK IN LOT FACING 494 BY TARGET SIGN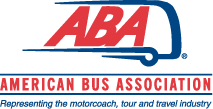 BE SURE TO RESERVE YOUR SEATS